Definitive Audio, Seattle, Special Event
November 2nd, 2017
By
d

CS Team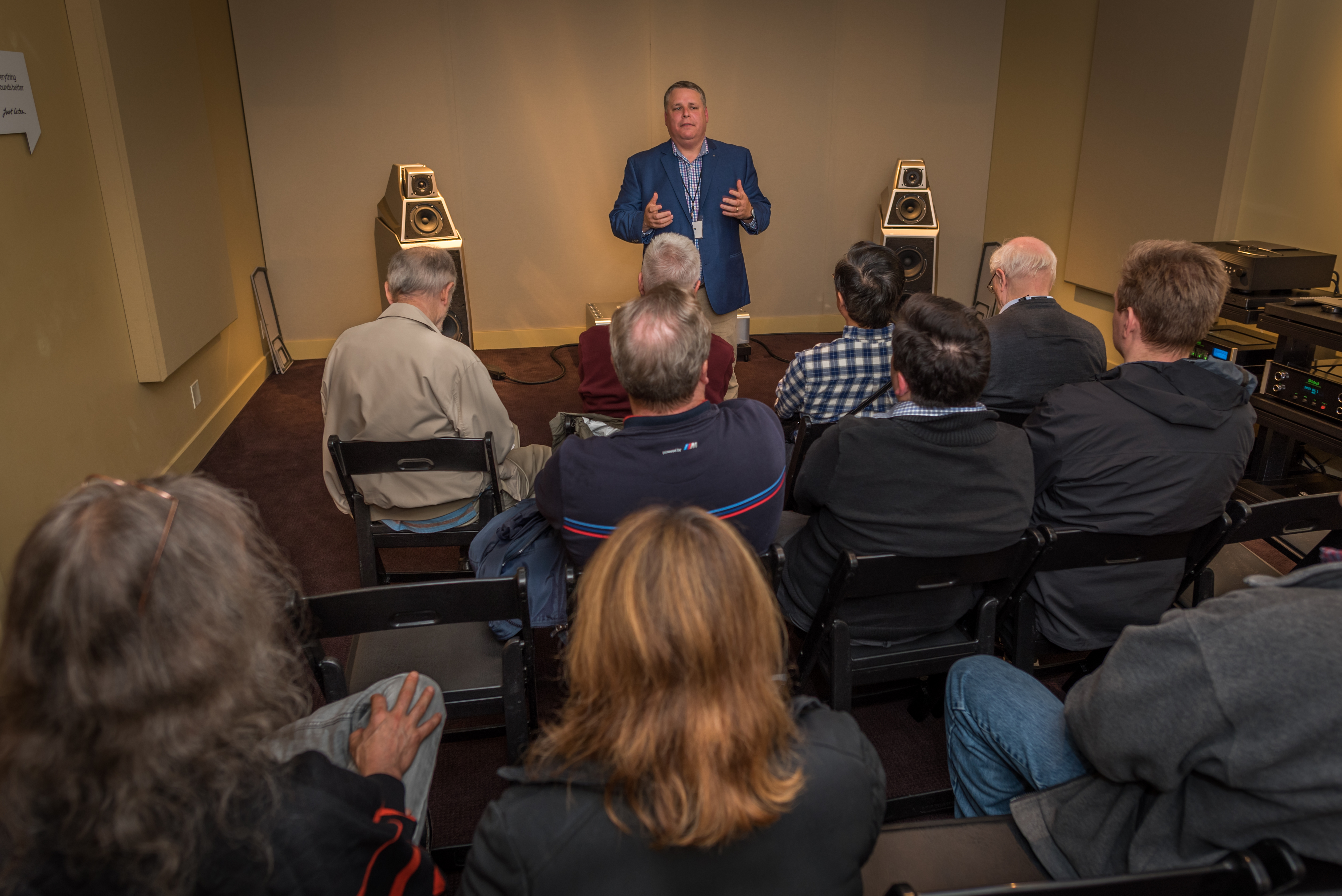 Definitive Audio, Seattle put on a fantastic event celebrating dCS 30th Anniversary joined by speakers from MQA and Roon.
Ken Forsythe (above) of MQA explained MQA to the crowd using the soon to be released MQA enabled Rossini Player. The player was set up with the D'Agostino Progression Mono Blocks, Wilson Alexia speakers, Transparent cables and supported on a stand by HRS.
Rob Darling from Roon took time to discuss the delights of streaming with dCS owners.
Our very own John Quick played a masterful playlist and is surprised how the Nickel VOne is sounding better and better as she's broken in.
Photos courtesy of Scott Wallace a Definitive Audio Salesperson from their Bellevue store.